Markey Read is a dynamic and powerful speaker.

With more than 20 years' experience in hosting and presenting at business and entrepreneurial conferences throughout the North East, she is a fabulous addition to any program. With topics that range from leadership, professional development, entrepreneurial (marketing & sales) development, to personal empowerment, Markey can keep a group of 5 to 200 people fully engaged and wanting more.
Give her 15 min or 2 hours and she will deliver high value information that is both practical and inspirational.
Markey Read brings 20+ years' experience in coaching groups, teams, and individuals in accessing the powerful lives they have dreamt of. Her breadth of experience includes: executive teams, entrepreneurial start-ups, and professionals at all levels.
She's also the author of the recently published
Examples of Topics and Workshops:
Leaders Come in Many Styles
Identifying and using your natural leadership style is transformative.  When you know that your natural style is to be facilitative and consensus building, or directive and hierarchical, or process and problem solving oriented, or relationship and group harmony focused you will be more effective in your business, make better staff hiring decisions, and maintain the energy required to operate a growing business.  Knowing your natural style does not inhibit your ability to assume other leadership styles when you choose or life demands it of you. This workshop will help you learn how to unlock your true leadership power – whether you see yourself as a leader or not.
Access Your Superpower
(by developing your sidekicks, identifying your secret weapons, and unarming your foes)
Powerful stories are all variations on the Heroic Journey. Each personality type develops throughout the life of the individual in the same pattern as the Heroic Journey. There are helpful sidekicks, friends, and fiends along the path and the Hero or Heroine must overcome obstacles, defeat foes, and use mysterious gifts in order to achieve the goal and return home safely. Instead of sidekicks, friends, and foes found in adventures in the physical world, however, our cast of characters can be accessed through the archetypal characters that "carry" or express the eight functions of each personality type. Using Beebe's Archetype development model this  workshop will bring these 8 Archetypes to life and  connect them to the  unique pattern of type development  for each of the 16  types.
Getting Beyond the Grin & Grip of Networking!
Do you hate Networking? This informative session will help demystify the process of networking and open your eyes & ears to go beyond the "grip & grin card swap" of most networking sessions and start Netweaving in your natural spheres of influence.  This workshop will help everyone deepen and broaden their professional and personal network to create resilient and rich networks you can actually use throughout their lifetimes.  Whether you consider yourself a natural networker or a prisoner of networking events, you will gain new insight and skills that will help make this networking session much more pleasurable for everyone. This presentation is well suited for a TED Talk-style workshop.
 Making Memorable Presentations
When you are in a service business, your clients need to see you in action before they feel confident in hiring you. Presentations are one of the best ways for people to try before they buy your services. Whether it is a 60 second or a 60 minute opportunity, you can give people a positive experience and leave them wanting more . . . and calling for an appointment. If you ever feel uncomfortable speaking publicly, this session is for you. This interactive session will demonstrate the 10 elements of an effective and memorable presentation. It promises to be an encounter you will never forget!
 How to Say No and Keep them Smiling
People make requests on our time and resources all day. Some days all requests seem like demands. As women, we often feel obligated to fulfill every request that comes along and often at our own peril. This interactive and practical workshop will introduce you to some basic steps in how to say no to requests (and demands) and leave people happy to have asked and to have been declined by you.  Start clearing some space in your life and learn how to say no more effectively.
Entrepreneurial Topics
Your 8 Pointed Star
Aspects to a Marketing Plan
Many people think that marketing is all about advertising and yet advertising is one of the least effective methods for promoting service businesses, especially in today's fast moving digital world.  There are 8 important areas of marketing and promotion and each business needs to find the right mix of these ingredients that will give them the best exposure to their target customers. This workshop will introduce you to the 8 areas and help you understand where to focus your energy and resources.
Fill Your Pipeline!
If Prospecting is a numbers Game…. why be an Amateur in a Pro League?
Come learn how to develop a higher quality and consistent flow of clients so that you always have plenty of the right business coming down the pipeline. This practical tool will increase your understanding of the value of developing a high quality referral network and upgrade your prospecting activities so that you are receiving more qualified leads and closing more sales. You will also get clear about your customer segmentation and how to access your primary customers more effectively. In this half day training you will learn the mechanics of this practical tool while     customizing it to meet your income
Career Topics
Is it time for a change?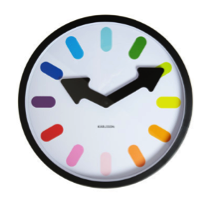 If you have been feeling like you want to shift into something new but are feeling stuck, this workshop will help you assess what you have to offer and how you can take steps toward having a more satisfying career.
This interactive workshop will help you discover your options for making a change from your current job, to a new career, or starting a business.
Resumes that work!
Resumes won't get you hired, but a powerful resume gets you noticed . . .
In this workshop you will learn how to transform your work history into an effective marketing message that will get you noticed. This workshop demystifies resume format and content issues. Bring your resumes, your questions and your challenges.
Powerful Interviews!
Everyone is nervous in interviews, even the interviewer! This interactive discussion and presentation will help you deliver a clear message and stand out from the crowd in today's competitive job market.
Effective Job Search!
Spending time responding to job ads seems like a good way to look for work, but then there is social networking, and what about… Stop wandering through you Job Search and start using your time and resources more effectively. This workshop will review several methods and give you the tips on how to use each one while creating an effective job search strategy that will land you the kind of professional position you really want.
Professional Development Planning for Organizations
Professional Development Plans:
This workshops for Managers & Supervisors, Rising Stars, general employees to assist staff in consciously developing a written plan for their future with the company. It includes the process of professional development from an organizational and individual perspective. Quarterly updates with top level managers regarding integrating PDPs into daily and weekly operations, evaluations, promotions, etc. is recommended.
Developing Star Performers
This workshop is for the rising stars in the organization to aid them in developing leadership and supervisory skills so that when opportunities arise they can be more easily promoted or given special projects. It includes individual assessments of skills, interests, and areas for growth. (Potential tools: in-house inventory tool, Myers Briggs Type Indicator, Emotional Intelligence.) Developing individual development plans in partnership with their manager or supervisor, and quarterly trainings in that include: team concepts (communication, accountability, support/acknowledgement), leadership styles, personal learning/training styles, and technical skill development.
Career Development
This is a workshop for all employees to encourage professional and personal development for all employees, identify potential rising stars, and generally assist employees in having a positive employment experience with company. It includes personal as well as professional assessments, big picture goal setting, and internal and external career exploration. Participants then apply the information, insights, and potential opportunities to develop PDPs.